Inspiring to empower, learn and heal
Sarah Pritchard & Isabel Milner
are Spark the Shen
Experiential live in-person and online courses, tutorials and webinars for practitioners and students of Acupuncture, Tui na and Oriental Medicine including Reiki. Our intention is to provide inspiration to spark the flame of enthusiasm and engender confidence in both new and experienced practitioners. Providing the space to explore the creative flow of the hand, needle and intuition.
Group events with the intention of raising the vibration of human consciousness. Gong & Sound Baths, Sound Ceremonies, and Women's Circles. We offer group retreats for nourishing the healers and therapists, and women's retreats for all who are brave enough to step further into the realms of feeling, healing, sharing, creating & empowering.
Treatments - working individually and together, in-person and remotely using the tools of Acupuncture, Tui na (Traditional Chinese body and Qi work), Reiki, gongs, tuning forks, voice and other sound healing instruments, we offer ourselves in service of the Dao to spark and nourish the innate healing within each human heart, soul and body.
Self-healing for anyone on the path of healing, spiritual development and raising consciousness and for anyone interested in the underlying philosophy and principles of Chinese medicine. Our intention is to provide inspiration, ideas, discussion and practical information. We offer courses, classes and one to one lessons providing Qi Gong, guided meditation, Tui na self-massage and sound healing to support you on your journey.
The Shen
Shen is translated as something which is divine, marvellous, extraordinary or mysterious. In recent times we call it the Heart-Mind.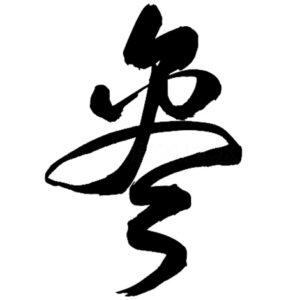 'In peaceful calm, void and emptiness,
The authentic Qi flows easily.
Essences and spirits are kept within.
How could illness arise?'
Nei Jing Su Wen, Chapter 1